Custom Product Formulation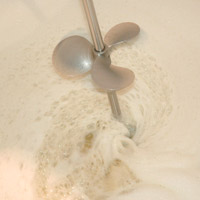 Aire-Master can provide expert formulation development for your new product. We can also develop a formula to match an existing product — maybe a liquid soap, a cleaning chemical, a bath & body product, or a specialty item. These are just a few product types for which Aire-Master has created custom formulations.
Browse through our Product Gallery to see examples of the types of products we develop, manufacture, and package.
Custom formulations for a wide variety of product types

New products or match existing

Custom fragrances, colors, etc.

Quick sampling

Thorough testing