Contract Manufacturing & Packaging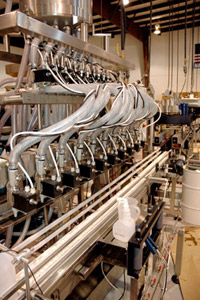 If you are looking for a top contract manufacturing company in the U.S., please consider Aire-Master. We provide a variety of product manufacturing services, including formulation, filling, packaging, and design.
As a manufacturer, Aire-Master has been in business for over fifty years. We specialize in flexibility, customer responsiveness, and expert product knowledge. We do short runs, long runs, and everything in between.
Aire-Master will go all out to turn your product around quickly, expertly, and at a competitive cost.
Contract manufacturing and packaging

Short runs and long runs

Custom formulation available

Filling, private labeling, package design

Quick turnaround

Competitive pricing